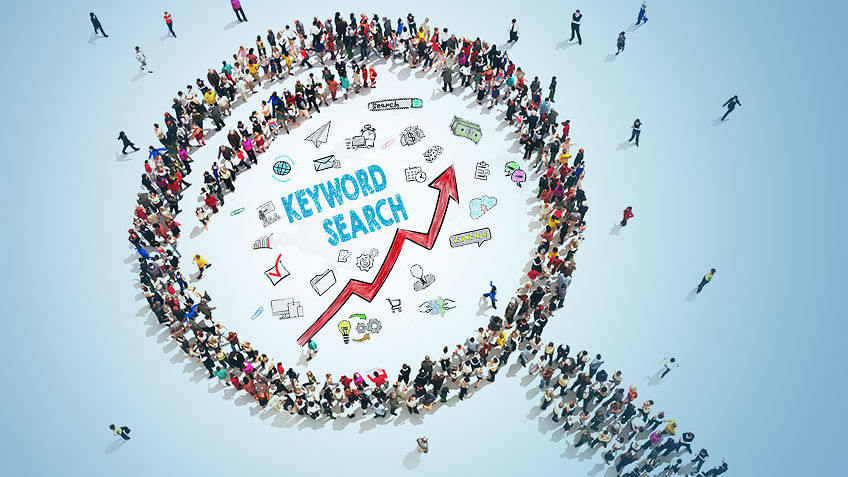 Keyword research is one of the core foundational pieces of online marketing. It begins with identifying high volume keywords and then finding associated long-tail variations that are much easier to rank for. But good keyword research – and subsequently, good SEO – is more than just high rankings and broad exposure. Conversion is key, which is why it's important to examine the level of commercial intent behind each keyword BEFORE you incorporate it into your overall marketing strategy.
Enroll in Our DMCA Course Today and Learn New Tricks to Improve your Marketing Strategy
One thing that many so-called gurus fail to mention is that you can optimize your advertising budget and maximize your ROI, simply by understanding keyword intent. It is for this reason that it helps to take a PPC course. These courses focus on intent-driven marketing that helps you drive more traffic to your website, generate more leads and (hopefully) increase immediate sales.
What Are People Looking For On The Internet?
There are three basic types of searches: informational, navigational and transactional.
Not everyone goes online to buy something right away. A lot of people use the Internet to find basic information like recipes, symptoms of an illness, or the latest fashion trends. These are known as informational searches.
With navigational searches, on the other hand, the intent is to find a particular website to make a bank transfer, call a government hotline, or get directions to a local park.
Keywords with commercial intent fall under transactional searches. These are inquiries for cheap second-hand cars, top-of-the-line hiking equipment, and the latest Android phones. Transactional searches are all about finding products and services.
Informational and navigational searches are considered low-intent because they are unlikely to result in a purchase. Transactional searches are considered high-intent since people are actively looking for specific products and/or services, which means their searches are more likely to result in some sort of transaction taking place, whether it's financial or simply informational.
How To Find Keywords With High Commercial Intent?
Let's say a potential customer is interested in surfing. The first thing they'll search for is how to surf. If the sport piques their interest, then they will likely start searching for best places to surf, cheap surfing lessons, or where to buy surfing equipment for beginners. At this point, they are now ready to compare different products, hotels and relevant service providers.
Keywords with a moderate level of intent to buy may include phrases such as:
-Reviews
-Comparisons
-Top 10's
-Affordable
-Cheapest
-Free samples (not always applicable)
-Branded goods (not always applicable)
-Product categories
-Product names
Keywords with the word "buy" or the phrase "buy now" are the strongest indication that the prospect has already decided to make a purchase. To up the ante, per se, you can always include additional incentives in your keywords like free shipping, coupons, and discount deals.
So, let's think about our surfing example. If someone searches for cheap surfboards, then you know they are actively looking to buy. This is a great lead for your business… and you need to be the first vendor they see popping up in the search engines.
While it's important to target a wide variety of keywords, the ones that are most likely to convert into sales are what you need to be focusing on first and foremost.
Quality vs. Quantity: Why Targeted Traffic Trumps Exposure
Many marketers, unfortunately, fall into the trap of focusing on maximum exposure as opposed to attracting qualified traffic. They focus on promoting their products and/or services to as many people as possible instead of building out marketing campaigns that are focused on qualified visitors at the bottom of the sales funnel (aka buyers).
Stop casting your net wide, and go deep instead.
Focus your efforts on building out campaigns using very specific – and targeted – searches that exhibit high commercial intent.

How To Create High-Conversion Keywords?
If we go back to our surfboard example, generic keywords are going to be very general terms, like surfboards. While it helps Google identify what you are selling, you are never going to outperform the major retailers. You have to be more specific if you want to rank for keywords that generate money.
A broad match keyword is a phrase that is a little more targeted. Some examples are longboard surfboards and shortboard surfboards. Although the ranking competition is still quite tight, these are more targeted keywords that may convert better.
Long-tail keywords, on the other hand, are very specific phrases. Highly targeted keywords would be:
-Fiberglass PU longboards
-9-ft beginner surfboards
-competition gun surfboards
-Mini Mal surfboards
People who are searching for these terms have a particular product that they would like to buy. Long-tail keywords are not only great for growing organic traffic, but they drive revenue as well – consumers who search for these phrases are 2.5 times more likely to make a purchase.
Wrapping It All Up
Identifying keywords with purchase intent and creating optimized content around them are 2 VERY important keys to drive organic traffic to your site from people who are ready to buy. And at the end of the day, isn't that what you're striving for?