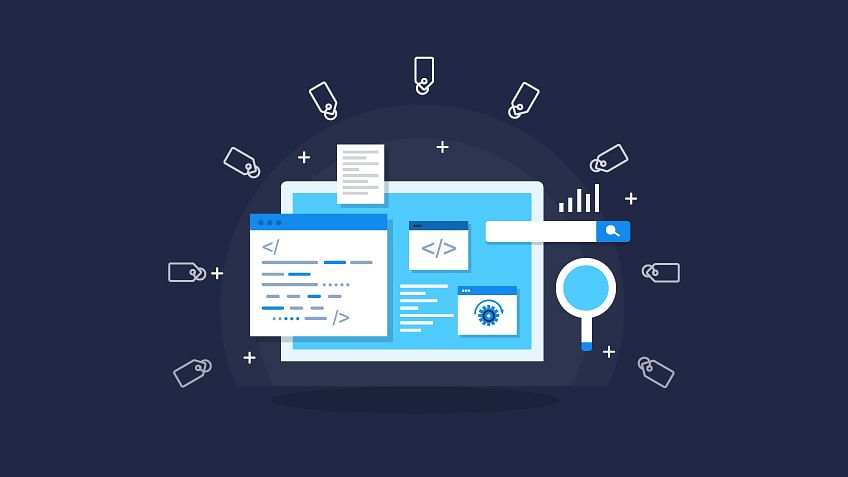 Meta tags are one of the most important elements of SEO, but they're also a little mysterious. They're usually hidden which means that it's way too easy to adopt an out of sight, out of mind attitude about them – especially if you're not really sure about the role of SEO meta tags in the first place.
When optimized, meta tags are highly effective at providing search engines with important information about your site. They make it easier for Google, and other search engines, to determine what your site and content is all about, so they still remain incredibly important to SEO. You can learn more about Digital Marketing by taking this SEO Certification course.
What Are SEO Meta Tags?
While they're at the core of any complete SEO strategy, it isn't uncommon to hear those still fairly new to the search engine optimization game to say "Help! What are meta tags?".
To put it simply, meta tags are little snippets of text added to a page's code that describe its content. Meta tags are hidden, existing in HTML, meaning they don't appear where users can see them, although there are exceptions. Their purpose is to communicate with search engines about a site's content, purpose and intent. In short, meta tags are data about the data on each of site's pages.
Meta tags are placed in the head section of your HTML code, with each element containing an open and close tag, looking something like this – <meta>. While there are many types of meta tags, there are 4 that are the most important to SEO today.
Title tag

– The title tag is arguably one of the most important meta tags for SEO. A title tag is the text at the top of your browser and has a significant impact on search rankings. Title tags tell a search engine exactly what the page is about and how it relates to a user's search query, so it's important that they contain meta tag keywords that are highly relevant to the page description. Title tags are also one of the few meta tags that are visible to the user.

Meta keywords

– These are one of the more controversial types of tags, and you'll hear some SEO experts say that they're not worth your time because Google no longer considers them a reliable metric for ranking sites. Once upon a time they did, but some sites started stuffing in irrelevant keywords in an attempt to boost their traffic. Google rewards honesty and transparency, so they removed meta keywords as a ranking factor. Still, there's the possibility that they can help somewhere. So, as long as you're not investing too much time and effort into using them, there's no harm in doing so.

Meta description

– Of all the meta tags, an SEO meta description is one that is the most visible and crucial to driving traffic to your web pages. Meta descriptions are short snippets of text that tell search engines and users about the content of the page. They show up directly under a site's listing on SERPs and are meant to be a compelling element that encourages users to click on a page by providing them just a little bit more information about what they'll find there.

Meta robots

– These are meta tags that tell search engines what to do with your site, for example whether or not show your page in search results.
Why Are Meta Tags Important for SEO?
There's a lot of pressure coming from search engines to do everything you can to provide for a better user experience. UX is so important that Google places a ton of weight on every ranking metric that contributes to a positive experience for each of their users. With such a heavy emphasis on UX, it has left many wondering if meta tags are still relevant for SEO in 2018 and beyond.
The answer to the question is yes, without hesitation. Specific meta tags, like those used in titles, still affect search engine rankings. But, we can take this further and broaden our perspective to see how meta tags contribute positively to the overall user experience.
For example, how many times have you initiated a search only to be presented with a page of results that gave you no real clues as to which you really wanted. Sure, Google did their best, but maybe those sites didn't want to put the effort into meta tags and you're left spending time surfing through each site when a few simple meta tags could have streamlined the process for you.
Search engine users have short attention spans, and they've grown impatient. They want what they want, when they want it and they expect search engines to provide them with it. Meta tags that help search engines deliver the best sites in SERPs are great for UX.
Plus, you can also think of meta elements, like a description tag, as a type of simple, organic ad text. One or two sentences can pack an incredibly powerful SEO punch when optimized.
How to Create SEO Optimized Meta Tags
You only need a basic understanding of HTML to write meta tags, and you don't even really need that to write meta descriptions. The key to successfully using any tag is including the meta keywords that drive SEO. To wrap it all up, let's talk for just a minute about hot to create SEO optimized meta tags.
When writing keyword meta tags, you'll want to start by identifying the keywords that are going to perform for your business. Remember that you're not working with a ton of space with meta tags, so this isn't the place to practice your creative writing abilities. Instead, choose a few words that are unique, but sure to perform for your business to get the most from your meta tags.
It's also acceptable to use synonyms for high performing keywords. Remember, you're goal here is to make it easier for search engines to place you in front of the right audience, so words that carry the same meaning as chosen keywords will often perform just as well. Also, be weary of keyword stuffing. You can use one meta keyword repeatedly if it is part of a different phrase or sentence.
Meta descriptions are a little different. You have just a couple sentences to write copy that's compelling enough to grab a user's attention and make them click on you first. You want to be specific and relevant while focusing on a limited number of keywords. Remember, with meta descriptions you're appealing to the user, not just an automated search engine.
The key to a successful meta description is to keep it short and sweet, but action oriented. It's a great idea to include a call to action in your meta description or a question that makes the user say "Yes, this is for me and here is my solution".
Never Stop Learning
The definition of search engine optimization is constantly shifting, and it's important to keep up on these changes if you want to remain competitive. Meta tags are just one piece of the puzzle.