What Is Social Media?
Unless you've been living under a rock for at least the last decade, asking what social media is seems like a completely irrelevant question. We all know about social media because it's ingrained in so many aspects of our daily lives. Do you know how many people use social media? Currently over 2.5 billion worldwide, but that number is expected to rise to about 3 billion by 2021.
MarketMotive offers an Advanced Social Media Marketing Certification Training that's well suited for marketing professionals, digital marketing executives, content creators and business owners that want to add to their list of credentials.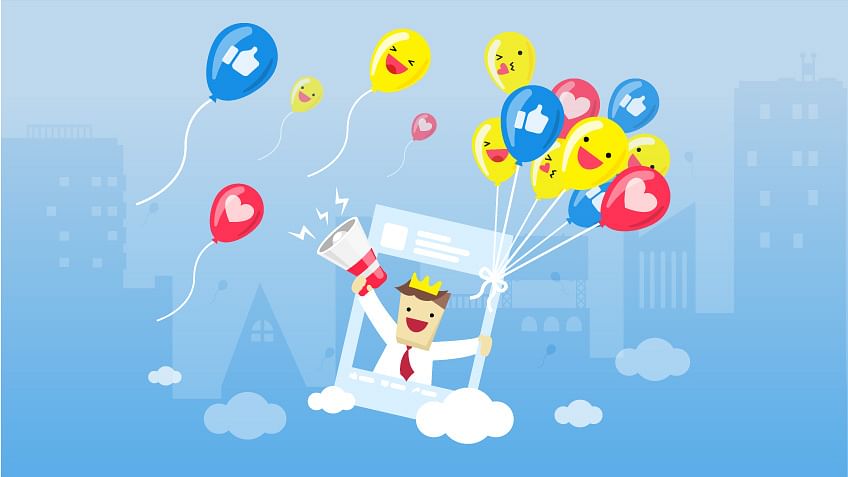 That's a lot of people that already know what social media is. But, when presenting this question, our intent is a little different. Social media has a completely separate behind the scenes life, and it's focused on how businesses are using it today to influence consumer culture. For the typical person, the average time spent on social media is nearly 2 hours every day. This equates to a substantial amount of time that brands can be interacting with their audience.
Today, social media isn't just a social playground. It's become the place where introductions between customers and businesses are made, and it has become an invaluable, necessary tool for digital marketing.
Knowing how to engage with the audience has become crucial for businesses, and this requires an in- depth knowledge of the various social networks and how user behaviors are different among them. The average person uses 3 different social platforms on a regular basis, and while you might automatically be thinking Facebook, Instagram, Twitter… the landscape of social media sites where customers can be met is actually much larger.
To demonstrate, here's a list of social media sites that are used most frequently:
Facebook

Twitter

Instagram

LinkedIn

YouTube

Pinterest

SnapChat

Reddit

Google+

Flickr

Tumblr

Quora

WhatsApp

StumbleUpon

The list goes on and on…
So, there's a lot more social media sites out there than you realize. How does a growing business manage their presence and reputation among the platforms that are most relevant to their target audience? Let us introduce you to someone called a social media manager.
Who Is a Social Media Manager and What Do They Do?
A social media manager is the person at the heart of a company's social media strategy. Their the one who is entrusted with the delicate art of building awareness and optimizing brand presence while developing a meaningful, authentic dialogue with the audience. To put it simply, a social media manager serves as a brand's voice in the massive social universe.
If you think this sounds like the perfect fit for someone who already has a natural love affair with social media and maybe a bonus touch of charisma, you're right. However, there's a lot of work that goes on behind the scenes to creating and managing successful social media campaigns. Individuals who choose this career path must be able to work with all types of social media analytics, set goals, strategize, be adaptable and wear many different hats.
The social media manager job description looks something like this.
Strategize, plan and set social media goals

Leverage analytics to define a target customer

Develop awareness of the brand while building their online reputation

Understand the art of nurturing leads and cultivating conversions

Have an above average understanding of search engine optimization

Content management capabilities that allow them to create and publish high quality, engaging content

Measuring, analyzing and adapting campaigns to produce the greatest return on investment (ROI) for paid social media

The ability to work well with others, including marketing and PR team members, and social media directors.
How Much Do Social Media Managers Make?
There is a bit of variance in the pay scale for individuals with social media jobs. One of the reasons is that there are opportunities to be employed in this field by businesses of all sizes. Generally speaking, a small startup is going to require a different approach to social media management than a large corporation. The size and scope of the position can have an affect of the average salary.
Training, experience and education are also factors. Some social media savvy individuals might be able to self-teach themselves the art of social media management and excel at the job when given the chance. Other businesses will require evidence of experience, training, education or a combination of all of them. What a social media manager brings to the table will influence their earning potential.
That said, according to PayScale, entry level social media jobs earn just under $40,000 a year. The average social media manager salary based on numbers from both PayScale and Glassdoor is in the range of $48,000 to $54,000 per year.
Top Tips for Honing Social Media Marketing Skills
Regardless of your starting point, if you're interested in pursuing a career as a social media manager, you need to begin with a solid foundation of social media marketing skills. While some employers are going to require some type of degree before they'll even consider you, other employers might not be so stringent. The one thing that all of them will be looking for is evidence that you know the social media turf, so step one is learning everything you can and getting some hands on experience in the social media marketing sphere. Here are few social media marketing tips to get you started.
Find brands that you love or admire and follow them. Pay attention to what they're doing and why it works. Which posts get the most engagement? What elements seem to define their social media strategy? Get in there and engage – right now you're the audience and there's a lot that can be learned from the other side of the fence.

Get some hands on experience. Find a small business that knows nothing about social media and try your hand at building their reputation. Start small by managing just one social media account for them. If you can't find a small business that's willing to be your project, start branding yourself. Create content, build an online presence, gather followers and create a persona for yourself.

Learn about influencer marketing. Influencer marketing is built on the premise that "bigger" names can help build awareness for brands. The thing is, "bigger" doesn't necessarily mean huge. An influencer can be anyone with a sizable, loyal following or authority in a niche. As you start building your social media persona, start thinking about entering one or two influencer relationships and see how they work.

Put it all together. They say the proof is in the pudding, and in this case the pudding is your portfolio. Whether you've built a social media presence and persona for yourself or another business, be prepared to showcase it, along with any influencer relationships, in a portfolio that's worthy of being presented to prospective employers.
The Final Steps – How to Become and Social Media Manager
We're going to be honest here. A degree in communications or marketing is going to go far in earning you a sought after position as a social media expert. Today, many university level marketing courses include elements of digital and social media marketing. There are some programs that even offer a specialized social media marketing certificate as an accompaniment to the degree.
Education is important when you want a top paying social media marketing job. There's a lot of people out there who say they have the skills to be a social media manager, but a background of education is proof that you can.
When you're ready to further your career, you might also want to consider an online learning experience with a professional social media marketing course. There's a wide world of opportunity in social media marketing, it's up to you to acquire the skills needed to make it yours.