The digital landscape is constantly evolving, and for businesses, it's becoming more competitive than ever before. A smart, thorough approach to digital marketing is essential for every business, and more of them are realizing it. According to Forester Research, businesses will be investing $120 billion in digital marketing (DM) by 2021.
MarketMotive offers a Masters in Digital Marketing Program that includes a five-course pathway to certification.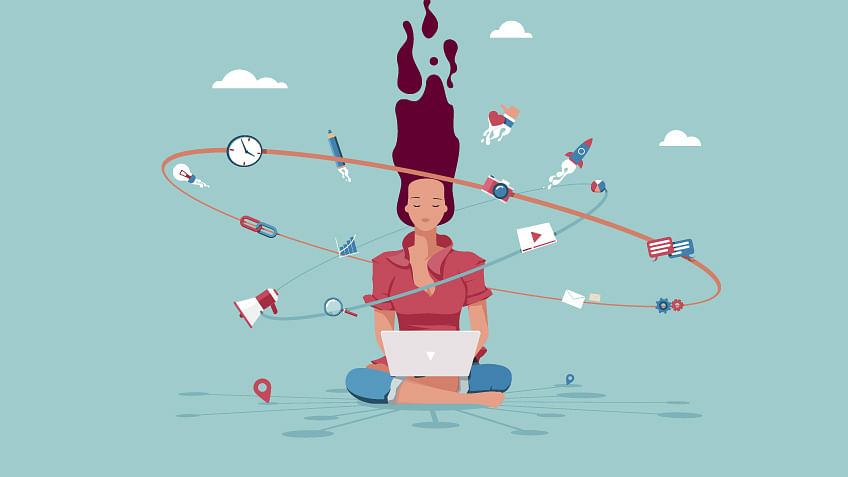 This means we can expect the demand for careers in digital marketing to grow right along with the trend, however the standard digital marketing skill set isn't going to be enough if you really want to propel your career and get noticed by top recruiters in the field. Businesses are going to be looking for digital marketing experts, with more experience, education and a keen intuition about marketing. The person they want is a digital marketing specialist.
Who is Digital Marketing Specialist?
It isn't enough for businesses to simply be found online. Consumers are becoming savvier and their expectations are changing. The strategies that worked to generate traffic and conversions just a couple years ago are now stale and ineffective. Businesses now need a marketing approach that's specialized with a laser sharp focus on their target market. They need digital marketing experts that can narrow in on this target, but also create recognizable brand value by leveraging the latest advancements in digital marketing technologies.
Digital marketing specialists are upper level professionals, with advanced training in multiple specialized DM disciplines. They're equipped with a mind that's both analytical and creative, and they possess a solid working knowledge of all areas of digital marketing. A DM specialist understands that each business is unique, and that their marketing strategy needs to be focused on the nuances of the business and their target audience. Some DM specialist choose to specialize in certain areas, while others choose to apply their expertise to a more holistic approach.
A digital marketing specialist is the one who analyzes, strategies and develops the digital marketing game plan. They're innovators and leaders in building great brands.
What Does a DM Specialist Do?
A DM specialist has the same set of basic goals as any other digital marketing professional. Their focus is to build brand awareness, generate traffic and promote the value of the business to exactly the right audience. The difference is that a DM specialist is someone who has made the commitment to learn digital marketing inside and out, and to strategically apply every domain to achieve real life results.
The primary role of a digital marketing specialist is to evaluate the needs and motivations of the consumer market with the help of sophisticated digital marketing tools. They use these insights to develop effective digital marketing campaigns to promote brands in the digital universe.
Primary responsibilities of a digital marketing specialist include:
Creating brand awareness through multiple or specialized digital marketing channels

Developing and overseeing various types of marketing campaigns

Tracking results by monitoring all components of the DM strategy including, SEO, PPC and SEM

Optimizing customer interactions and user experience

Proactive and responsive approach to digital marketing challenges
What Skills Are DM Specialists Expected to Have and Why Do Companies Hire Them?
A digital marketing strategy is one of the most important things any business can have. Today, more businesses of every size are realizing that the potential of successful digital marketing is huge, yet their own skill set is relatively limited. They also realize that an average level of digital marketing knowledge isn't enough to produce the results they're looking for in the competitive digital landscape.
With this, they turn to a digital marketing specialist. For anyone interested in how to become digital marketer, these are the top skills that employers need and expect from the DM professionals they add to their teams.
In-depth understanding of crucial digital marketing functions, including social media, paid marketing, inbound marketing strategies and web analytics.

Comprehensive knowledge and the ability to use a wider variety of digital marketing tools.

Copywriting and content creation capabilities

An unyielding desire to learn and stay up on trends

Familiarity with digital marketing terminology

Basic coding skills

An understanding of how different areas of digital marketing work to fuel each other, and the ability to develop a strategy that optimizes the right disciplines to meet marketing goals.

The ability to visualize, plan, execute, manage and analyze multichannel digital marketing campaigns.

Comfort with the role of leadership and management of digital marketing teams.
How Do You Become a DM Expert?
Digital marketing experts need to have advanced knowledge of all DM disciplines and the tools that help individuals in these top-level positions do their jobs more efficiently. If you want to know how to become a digital marketing manager or specialist, the first step is a foundation of education.
Anyone looking to expand their opportunities in digital marketing should start with a course specifically designed to help them meet the challenges and expectations of such a rewarding career. A history of working and excelling in the field of digital marketing is the first stepping stone. From there marketing managers, marketing consultants, team level digital marketers, entrepreneurs, business owners and other professionals will benefit from participating in a comprehensive digital marketing specialist course that includes the following elements.
Specialized learning paths, including SEO, PPC, social media, content marketing, email marketing, mobile marketing, web analytics, and web conversion and optimization.

Advanced level certificate courses that include SEO, PPC, social media and web analytics.

Opportunities to hone in on an area of specialization with advanced level elective courses.

A complete foundation of knowledge in the top tools used by digital marketing specialists, including:
Facebook Analytics

YouTube Analytics

Google AdWords Keyword Tool

Google Trends Keyword Tool

Google Tag Manager

SimiliarWeb

Hitwise

CrazyEgg

Fen-Gui

Moz

SemRush

SpyFu
After completing coursework, the next step to appearing on the radar of the top companies that are looking for digital marketing specialist is to achieve certification that serves as proof of your skills and competency as a digital marketing expert.
A Master's Program to Help You Become a Digital Marketer Professional
There are multiple routes a digital marketer can take to earning their professional certification. Participating in an online course is one option that fits in nicely with already hectic workday schedules. 
If you're ready to embark on a rewarding career with an average annual earning potential of $111k-$135K, we're here to prepare you with the expertise and skills that top employers are looking for. Contact MarketMotive today to learn more about our Masters in Digital Marketing Program and our other course offerings to elevate your career potential.