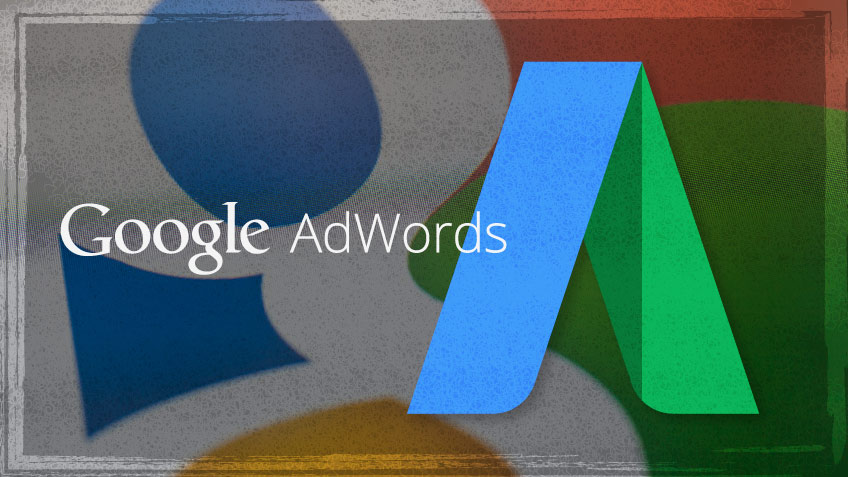 Virtually everyone in the digital marketing field has heard of Adwords. However, there is a vast disconnect between knowing the term and truly understanding it. While learning how the Google Adwords platform works is vital for every paid marketing specialist to know, there are few people trained in this. Of course, this is simple enough to fix; plenty of Google Adwords certification courses are available out there in the market for people to learn.
Want to learn how to use the Google Adwords platform? Take our Complete Google AdWords Professional Certification Training today.
What does Adwords do? Who is it intended for? Do you need it?
These are some of the questions we will try to answer in this article.
What is Google Adwords?
Adwords is the advertising service that Google provides to users who want to promote their website or brand. In this system, smaller websites can pay Google to give them visibility. People can 'bid' for selected keywords and based on their quality score (we'll get to that later), win the bid and feature at the top of the page. Given that less than 25% of all people go beyond the first page of the search engine, it is no wonder that people pay big money to stay at the top.
Let's say you own a travel website that allows people to book tickets and leave reviews on your site. This is a great site, with excellent content and an interface that gives users a great experience. However, you face a hurdle. You're a new player in the field and you will have to compete with industry giants who have been around for years. Google loves well-established websites and Google takes time to trust you. However, you can't get Google to trust you if you don't get people to visit your site. A vicious cycle that requires inhuman effort to break – we get it. This is where Adwords comes in. Sure, you might be a brand new player in the field, but if your content is great and your site is optimized, you could actually pay Google to feature your site on the first search engine results page.
Think of it as 'leveling the field'. Google Adwords can help small brands compete with the more prominent names.
How is Google Adwords different from Adsense?
Google Adwords is primarily for people who want to advertise their sites, while Adsense is for people who want to use their website to run advertisements.
Adwords is for site owners that want to direct traffic their way, while Adsense is for people who want to monetize their site.
Another way to differentiate these two is – Adwords refers to ads that pop on the Google SERP, while Adsense refers to ads that turn up on a website.
Types of Ads on Google Adwords
Google lets you choose between various advertising options when creating a campaign.
Search Ads – These are ads that turn up in one Google search pages when you look for a particular keyword. These are the most common ad format and are text-based. Search ads are relatively inexpensive when compared to other ad formats.

Display Ads – These are ads that usually occur on web pages; they could be in the form of text, banners or rich media ads.
The types of advertisement formats that feature in this campaign are:
Image Ads – These ads refer to banners or graphics that display your product on various websites and blogs.
Rich Media Ads – These ad formats allow users to interact with them by running your mouse over them. Most of us have seen ads on blogs which say "roll your mouse over the ad for more information." These ads tend to have a high engagement rate, given their format.
YouTube Ads – As the name suggests, these are ads that turn up on Google's partner site, Youtube. This is well-suited for players who deal with products that benefit from viewership like clothing or food.
Universal App Ads – These are ads that have been adapted to suit all of Google's properties. This includes Google search, Google Play, YouTube and Google Display Network.
What is Google Adwords Express?
Google Adwords Express is the newest offering from Google. In this section, users only have to set their ads, business category, and a monthly budget and Google takes care of the rest. In this mode, Google identifies search phrases for a business based on its type and adjusts the budget to target keywords automatically. This is an excellent option for small business owners who don't have the time or the knowledge to set up and monitor a manual Adwords account.
Benefits of Using Google Adwords
Gives you faster results than SEO
It is common knowledge that the older the indexed age of a website, the higher its chances are to rank on the top of the SERP. This often spells bad news for the young guns, who have great things to offer their audiences but no way to reach them. SEO is essential (and shall remain so) in the long run. However, Google Adwords helps new business owners put their names on the front row and gives them a fighting chance.
Returns are measurable
You can monitor precisely which campaigns work and which aren't. In this way, you won't have to waste money on campaigns that aren't working for you. You can even connect your Adwords account to your google analytics account and see how well your leads are converting. If an operation is doing well, you can transfer budgets from another failing campaign.
Allows you reach customers in their inboxes
Most marketers know that email marketing is a hugely successful marketing strategy.  Unfortunately, getting people to subscribe to your email list when you aren't a well-established player is a heartache. With Google Adwords, however, you don't have to worry about getting people to subscribe. Text-based ads from Google Adwords allow you to reach out to customers who have subscribed to related websites so that you can entice them with your products or content.
Retargeting and remarketing are possible
One of the best features of Google Adwords is its capability to retarget your audiences. If someone came to your site and signed off without converting, then you could use Adwords to remarket to them.
How?
Adwords lets you create a remarketing list in which you could advertise banner ads to people who have interacted with your content earlier. The targeting is extremely precise and you can even promote the exact product they were looking for.
Machine Learning and Adwords
In May 2017, Google unveiled its latest innovations at Google Marketing Next, an annual event hosted exclusively for Marketers. The primary topics in this affair were better methods of measurement and an increased role of machine learning in the Google Adwords platform.
So, what does this mean for marketers?
It means that with the new rollouts, marketers will be able to:
a). Identify the real success of a paid campaign. 
b). Target in-market audiences better
More Accurate Campaign Measurements
Let's start with measurement. One of the biggest problem marketers using Adwords face is to identify the actual value of their ad campaigns. What does this mean?
Up until recently, marketers were only able to measure the success of their Adwords campaign based on a customer's last-click, i.e., the link that the customer used to arrive at a website and make a transaction. However, marketers can now use data-driven attribution models to correctly credit each link a customer clicks in a conversion path.
With the new data-driven attribution model, the journey a customer makes to land on your converting keyword is what Google aims to map. Thanks to the use of machine learning, Google can now analyze the actual contribution of each keyword in the path of conversion.
Say you own Vegan by ROSS, a restaurant in New York that serves vegan food. You run 3 ad campaigns to attract more people to your restaurant. These ad campaigns are for the keywords "vegan restaurant in NY", "vegan by ROSS", and "Vegan by ROSS Restaurant in NY." If a customer booked a table on your website by using the "Vegan by ROSS Restaurant in NY" ad campaign, then in the last-click attribution model, the success of your ad campaign would be attributed to those who clicked this ad to arrive at your website.
However, the data-driven attribution model aims to give you a deeper understanding of your customers and how they arrived at your site. In this model, Google will use machine learning algorithms to determine how much credit should be given to each of your Adword campaigns.
So in this model, you can see exactly how much each keyword contributed to converting your customers.
Data-driven attribution is nothing less than divine intervention for marketers. With this tool, you will be able to see what your customers did to get to your site (thereby determining what you did right), how they think and how to adapt your campaign to your customers. Of course, data-driven attribution is only available for those sites that have approximately 15,000 clicks and about 600 conversions in over 30 days. If this data is not present, then you will not be able to see the option to use data-driven attribution in your Adwords campaign.
Target In-Market Audiences
For years now, Google has offered in-market audience targeting on Youtube and the Display Network. Now, it is making the same feature available for the search network. In this feature, Google uses a person's browser history and identifies those who are ready to make a purchase. You can use this data to target your ads at these customers.
Say, you own a plant nursery in New York, for example. With this feature, you can increase your reach among people who search for terms like "How to grow Basil in NY?" and "Can I grow orchids in NY?"
Step-by-Step Guide to set up an Adwords Account
Step 1: Sign into your Google Account! This goes without saying, you cannot operate an Adwords account if you don't have an account with Google. In this page, you will be required to login with your email address and your company website.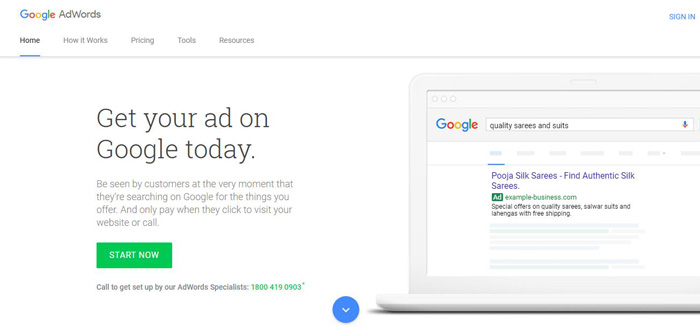 Step 2: Fill in your account details. This includes your email, time zone, country, and currency. Please note that this cannot be changed later, so fill it with care.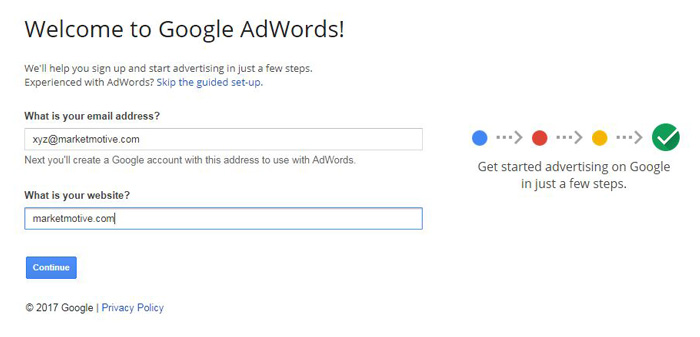 Step 3: Once you fill the necessary details, you will be automatically directed to the page that will help you create your first campaign. This is the Google's guided version and isn't as scary as it sounds, we promise you.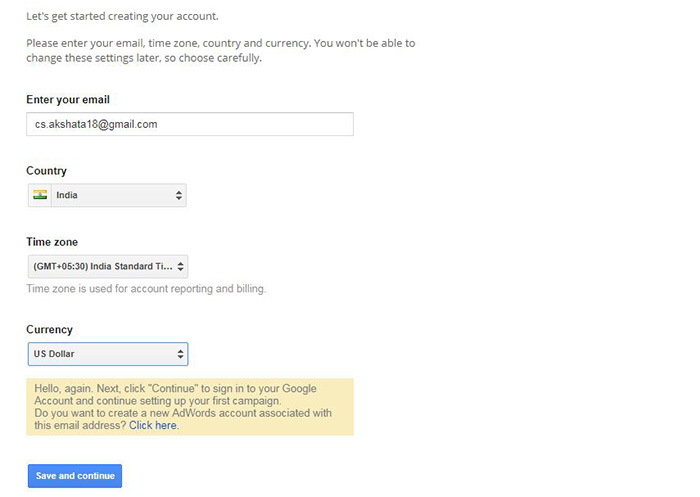 Step 4: Fix your Budget: How much do you want to spend in one day on this particular campaign? This is what you'll be choosing here. Remember, start small until you get the hang of things. Your budget could be as little as $1.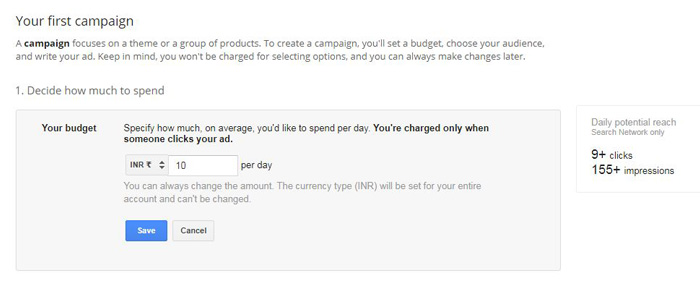 Step 5: Decide who can see your advertisement. In this tab, you can include or exclude specific countries or go global. You can even target local customers by specifying regions.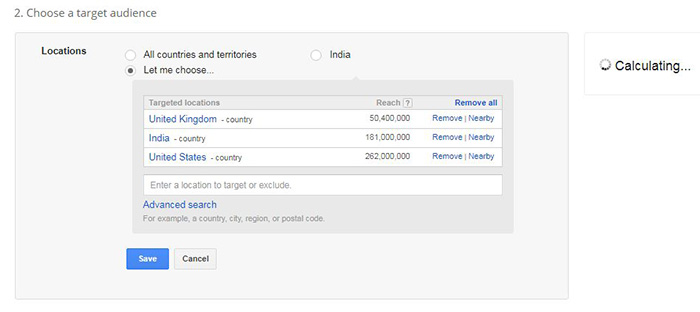 Step 6: Choose where your ads get displayed. Depending on your site, you can choose between search, search and display or shopping ads.

Step 7: Decide which keywords you want your ads to target. Remember, don't make it too broad, your ad will turn up for unrelated sites. This could negatively impact your budget and may just decrease the SEO value of your site (A high bounce rate is never appreciated).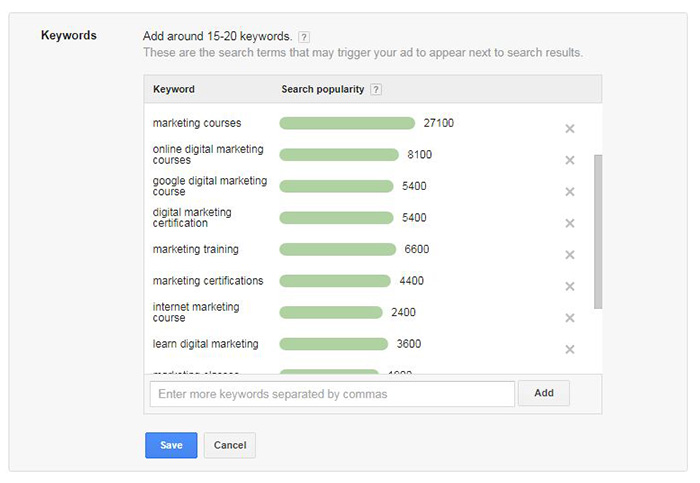 Step 8: How much are you willing to pay for your ad. Now, this is important. This determines the position in which your ad will be placed. The highest bidder with positive quality scores will be placed on the top of the first SERP. The lower your bid, the later your ad will show up. Often, it is better to place a higher (and fewer) bid on your ads than place lower (and more frequent) bids.
<


Step 9: Create an ad copy. This is what shows up on the SERP when people look for your keyword.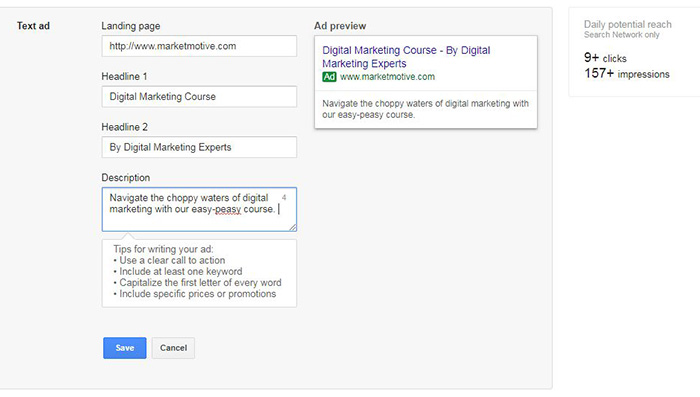 Step 10: Choose your payment method. This could be manual or automatic. In the automated process, you will be charged every 30 days by default. In the manual mode, your payment account gets deducted each time a cost is incurred. If this account does not have any funds, then the campaign stops (this makes this an automatic favorite for us).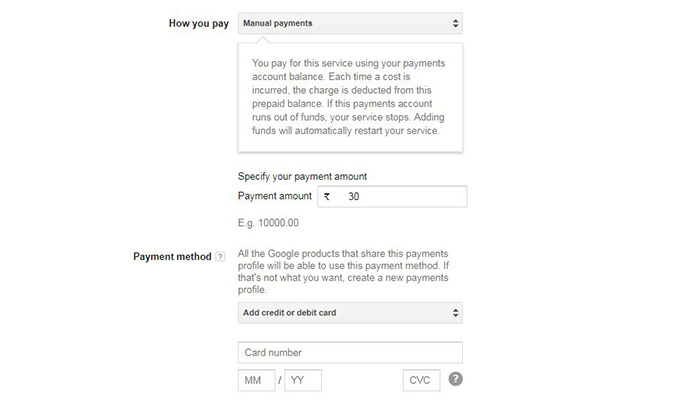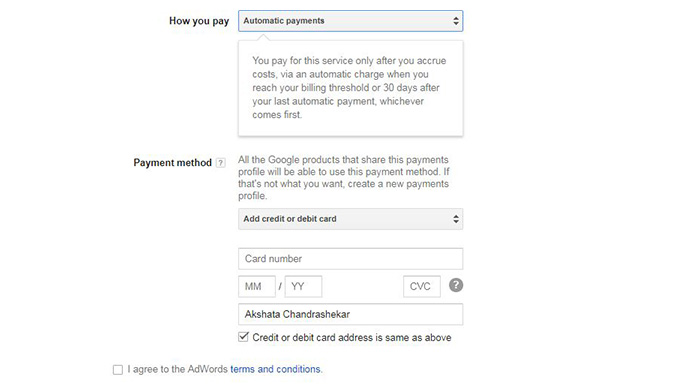 Google Adwords Certification – What is it?
The Google Adwords certification is given to you by Google when you clear the requirements set by them. To become an Adwords certified professional, you need to clear 2 of the Adwords certification exam; the Adwords Fundamentals exam, which covers the basics and the intermediate concepts of online advertising and Adwords.
Why should I get certified?
A Google Adwords certification is a seal of approval given to you by Google. By getting certified, Google ratifies your abilities in dealing with the Adwords architecture. What this means for you is that your employers can gauge (to an extent) how well you know the Adwords platform. Keep in mind that gaining knowledge in Adwords is not the same thing as knowing PPC.
A Google Adwords certificate is also great to earn yourself some 'credibility'; no other certificate can match the validity of a Google certificate (given that, you know, they created Adwords).
A certificate from Google is like hearing from the horse's' mouth that you do know what you are talking about.
Comprehensive guide to getting certified
So, how do you get certified?
Well, first sign up for a Google Partners (soon to be moved to Academy for Ads) account.
Then, you'll have to take a couple of exams. Google allows you to take the certification exam multiple times if you fail. However, if the thought of not clearing your papers rattles you or if you don't have the time to take the exam multiple times, you could take our Complete Google AdWords Professional Certification Training that is designed to all but guarantee your Google certification. 
Now, getting to the Google exam format.
The first one is mandatory, and everyone must take this exam to get certified.
Google Adwords Fundamental Exam, which covers:
The primary and intermediate concepts of Adwords and online marketing

How to set up, manage and optimize a Google Adwords campaign
One of the following topics needs to be taken to get certified. Take care when choosing which subject you want to study for; not all topics are equally suited for all industries.
Search Advertising
Covers the basics and advanced search network concepts

Includes creating, managing and optimizing search ad campaigns

Great for people whose website or company operates on a small Adwords budget and wants people to learn about them when they search for a particular keyword
Display Advertising
Covers the advanced display campaign topics

Tests you on the best practices to be followed when developing ads for the display network

Well-suited for anyone practically anyone who works with companies that have significant Adwords budgets.
Mobile Advertising
Covers the basic and advanced aspects of Mobile advertising

This topic is more technical than others and tests you on the concepts of bidding and targeting, campaign measurement, and optimization

Great for people who work with apps and other mobile-optimized platforms
Video Advertising
Basic and advanced concepts of video advertising, which includes ads featured in video format on Youtube and other video platforms

Tests your ability to manage and optimize video ad campaigns

For people who would benefit from displaying their ads on Youtube
Shopping Advertising
The exam is intended for beginners and experienced professionals.

For people who work with e-commerce sites and need to advertise their products using the merchant center, this certificate is for them

The exam tests you on the concepts of inputting information into the product feed and how to create and run a merchant account.
There you have it. This is all you need to know about Google Adwords and its certification. It is extremely easy to get certified in Google Adwords and there are no reasons for you to not get certified. Reach out to us in the comments section below and let us know if we have forgotten anything or just say hi!