Matt Bailey of SiteLogic has agreed to join us as Market Motive faculty covering social media marketing. And we couldn't be happier. There were a handful of other worthy candidates and I'm convinced that Matt is the best choice for our subscribers.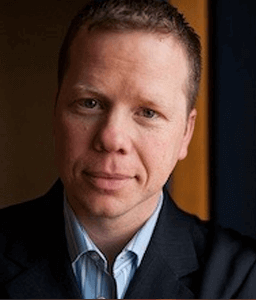 Matt Bailey: Fast Rising Star
At a dinner after Search Engine Strategies An Jose, Matt described himself the "Scrooge of social media". That might confuse folks who have heard Matt present. He's an authority on the tactics and still eschews the sensationalist "flavor of the month hype" that drives folks to one or a handful of latest media sites. It's about strategy, and Matt gets that. And it's this type of thinking that makes Matt the the top mind when teaching social media marketing mid-size to large businesses–which happen to be our primary customers. Interestingly, the DMA agrees and has appointed Matt the director of DMA training and certification.
I know you will gain plenty of knowledge of from Matt's teaching in Market Motive. If you've seen one of Matt's presentations, you know what I'm talking about. See you inside the site!
-Michael