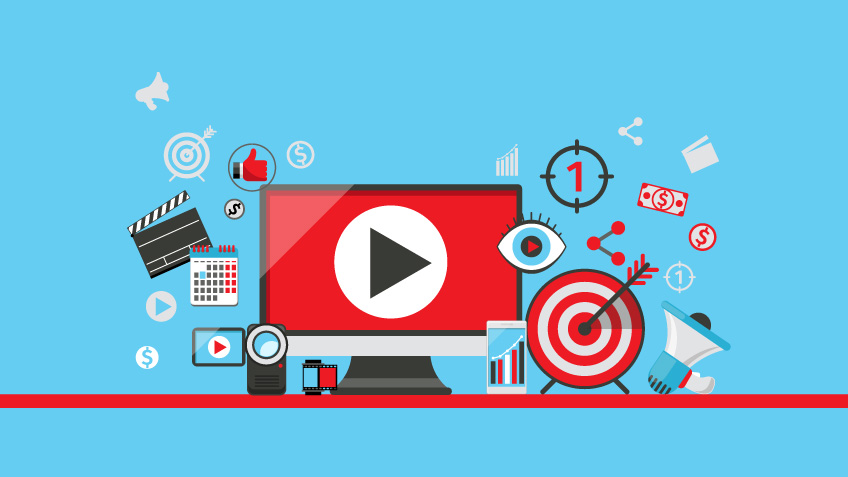 Youtube is an important social media tool today. Brands and websites that aren't on Youtube find that they fall behind. For this reason, companies are on the lookout for professionals who know their way around social media platforms; like ones who have taken a social media course or ones who have years of experience. Either way, social media is the way to go. The right video marketing strategy can take you a long way.
With more than 12 years online, YouTube has grown to become not only the leading online video platform but also the second most significant search engine after Google – its owner.
But how can you stand out beside 300 hours of video that are being uploaded every minute? By paying attention to Youtube's SEO guidelines and ensuring your video's title, tags, description, and thumbnail make your videos SEO relevant; you can quickly step up in the battle of YouTube's video SEO.
That's why in this article, you'll learn how to generate YouTube traffic your channel's way and how to make the best possible use of the YouTube search engine.
What is Video SEO?
Video SEO or YouTube SEO refers to the search engine ecosystem that Youtube has borrowed from Google. All search engines, YouTube included, have primary search results based on what the platform considers more relevant for its users. The term SEO stands for Search Engine Optimization and refers to a series of steps to improve your position in the search rankings. The goal is to master Youtube SEO tactics and use them to appear in the first search pages organically with specific Youtube keywords that target any marketing videos you may have produced (whether they are product videos, tutorials, animated explainer videos, testimonials or any other type).
YouTube SEO Tips that you can use to Optimize your videos
Now that we know what Video SEO is (or YouTube SEO, depending on what you prefer), it is time for us to give you some Youtube SEO tips that you can use to improve the Youtube ranking of your videos.
1. Quality
A high-quality video should be your starting point for every video campaign, no matter if you are paying for ads or planning a YouTube SEO strategy. All your efforts will be in vain if you have a terrible quality video. If people enjoy your video and watch it all the way through, you will step up your position. "Watch time" is among the most critical metrics to get a higher YouTube ranking, so make sure your video is high quality, entertaining and relevant.
2.  YouTube Keywords
Before you even upload your video, you must know what your Youtube keywords should be. These are the words or phrases that potential customers might search for to find your product or service. If you have an Adwords account, you can use Google's Keyword Planner to find keywords and check their performance. This tool can tell you how many people search for a specific keyword during a particular range of time. Other SEO tools can help you with this task, choose the one that best suits you.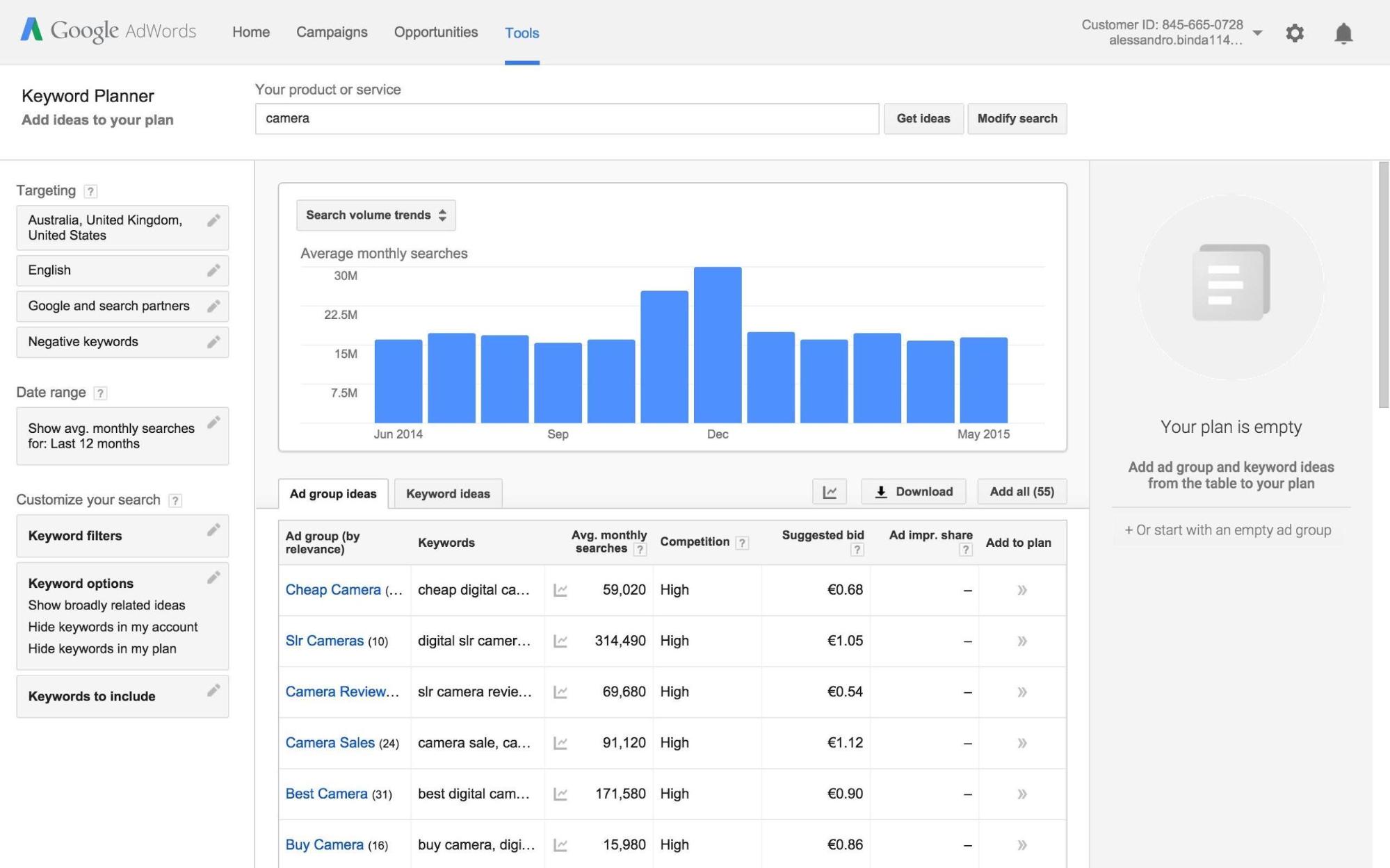 You can also aim for long tail keywords, which are lengthier sentences containing your main keyword. They might not be the highest in the keyword rankings, but as they are more specific and fewer marketers are fighting for them, they can be more useful to reach particular audiences. Take your time looking for the right keywords; this information will be essential later on to plan your title, tags, and description.
3. Title
Now that you know your keywords, you can start thinking about a title. Remember to use long tail keywords that contain your main keyword in the title. Keep it simple, clear and concise. If your title is longer than 60 characters, it will get cut off in the search results. A good tip is to update the title so that it remains relevant over time.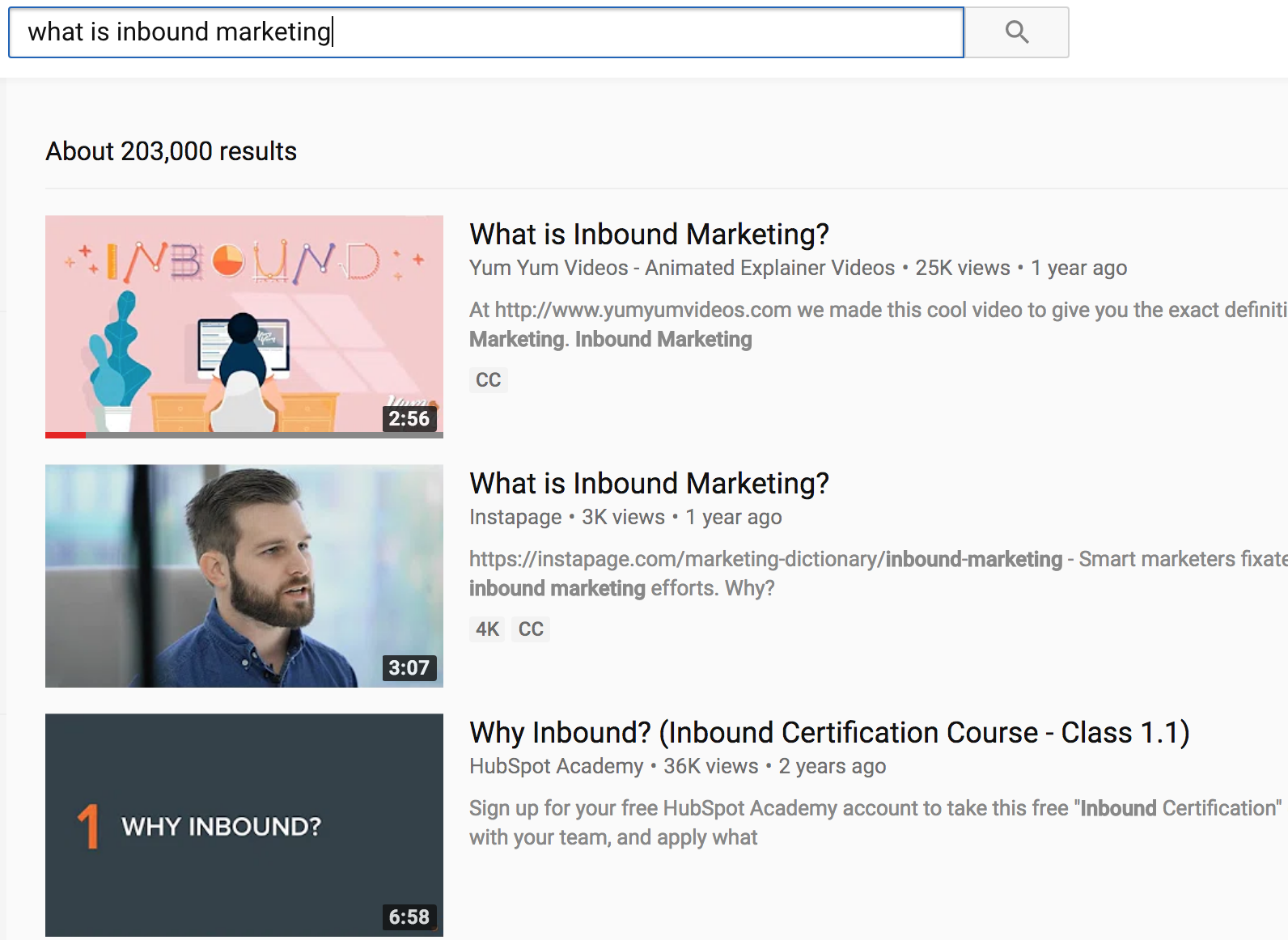 4. Thumbnail
The thumbnail pic is the first image that a user will see while searching for a video. It gives a glimpse of your video content, so it's essential that you choose a still that's accurate and appealing. Don't let YouTube pick the thumbnail for you, select the best image to show your video because the right thumbnail will increase the number of clicks on your content. Also, make sure you have a verified YouTube account so you can upload a custom image. The recommended resolution is 1280×720 pixels; you should also check that your image looks good on mobile devices as well.
5. Description
Descriptions are critical to optimizing your video. A well-written text with the right keywords can increase the number of views and improve your position in the search rankings. Describe your video accurately, using a simple language and include keywords in the first few lines. Despite the limit being 1000 characters, try to write short descriptions. YouTube only shows the first three lines, and then you have to click on "Show more." You can include there a link to your website and social media accounts. If you want to check how your description is performing, Analytics can tell you which keywords your audience is using to find your video. So if your primary keywords or topics don't show up, maybe your description is wrong, and you have a few keywords missing. Try to think what you would search for to find your video and include those words in the description.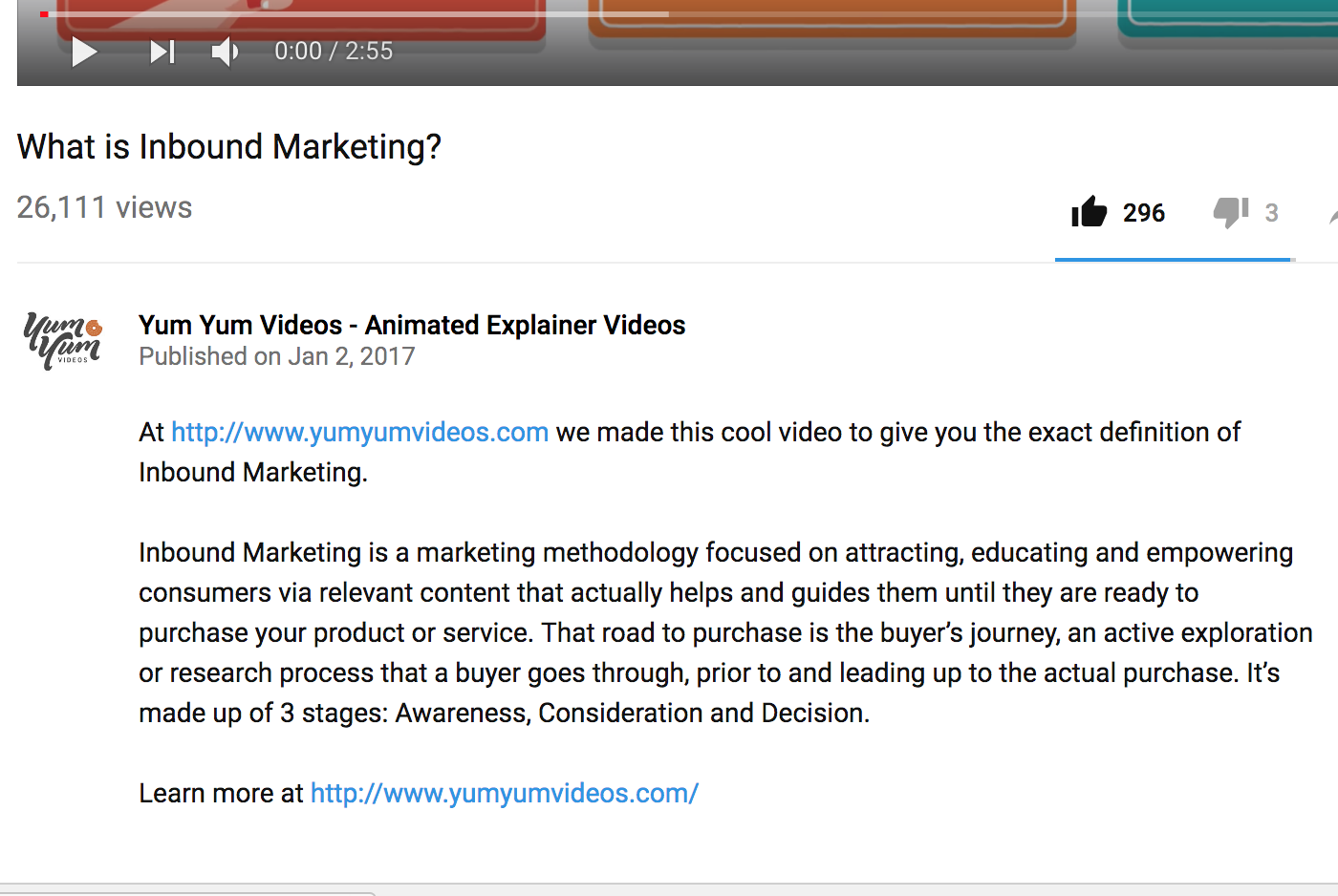 6. Tags
Tags are helpful not only to let viewers know what type of video it is and what the video is about but also to inform YouTube and help to identify your content. Use primary keywords and long-tail ones as well, again you can think about what would a person search for to get to your video.
With tags, the platform can understand your content and put your video in related searches, increasing your views and clicks. Just as with titles and descriptions, don't try to mislead users with fake tags just to get more clicks. You can get penalized, and that can minimize all your efforts. You can also add more information about your video by categorizing it. Just go to "Advanced settings" and explore the categories, choose one that fits your content wisely.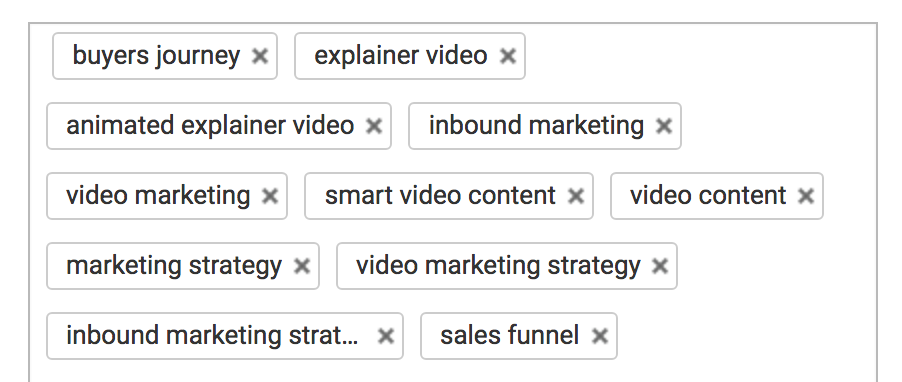 7. Subtitles
Subtitles and closed captions are a good way to expand your content all around the world. Besides, it's also an excellent strategy to enhance your important primary keywords. Just follow this quick guide to upload files or captions.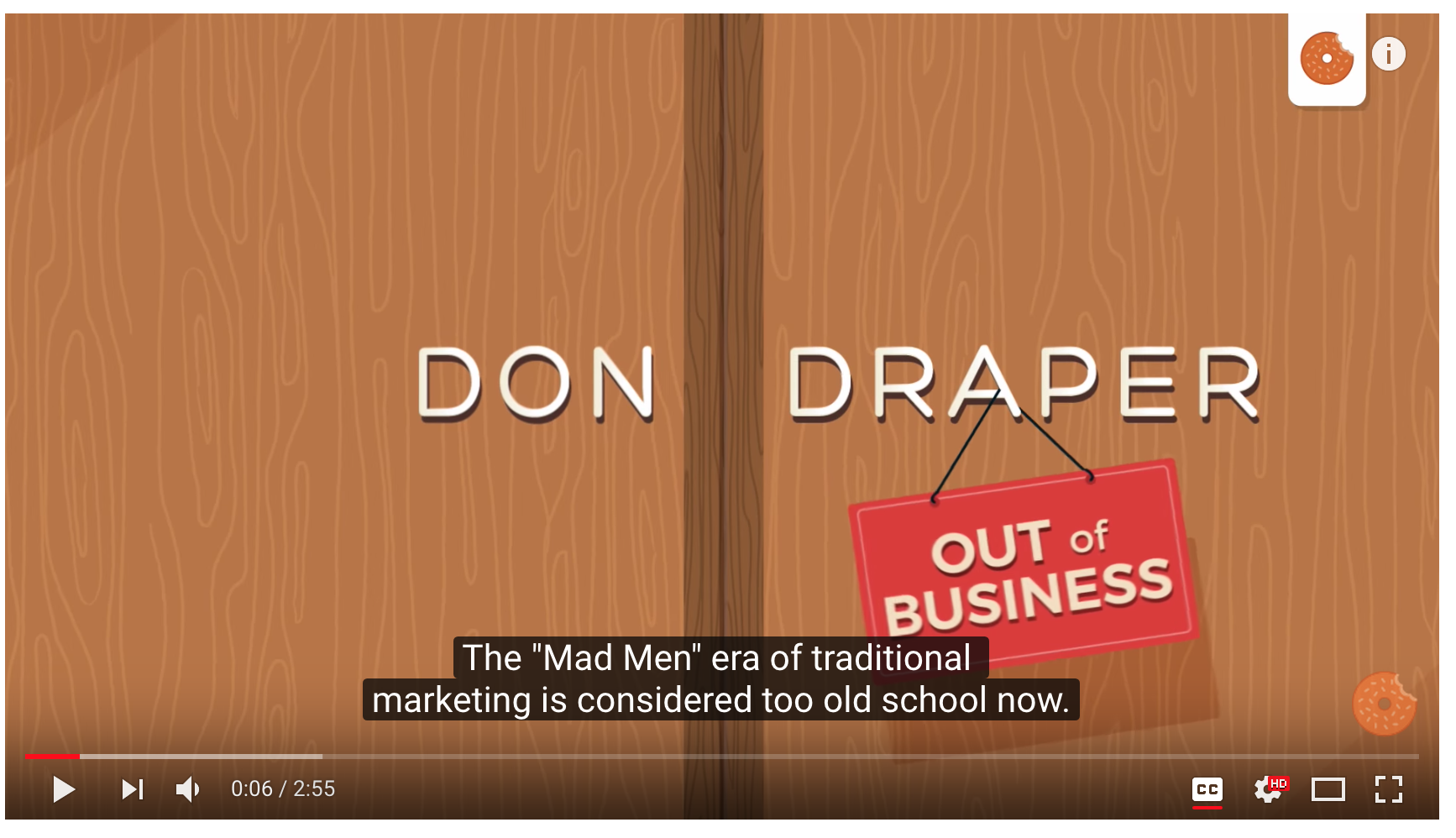 8. Engage with YouTube Cards and End Screens
Cards are call-to-action buttons that show up on the video to encourage your audience to visit other videos, playlists or websites. When the card appears, users will see a small icon with an "i" in the corner of the video. It's essential to include cards in your video to draw your viewers to take action.  
Besides cards, End Screens are another type of tool to engage with your audience and invite them to keep watching your videos. This can broaden your channel's watch time, making your videos more relevant in search positions. You can add up to four elements at the last 5 to 20 seconds of the video.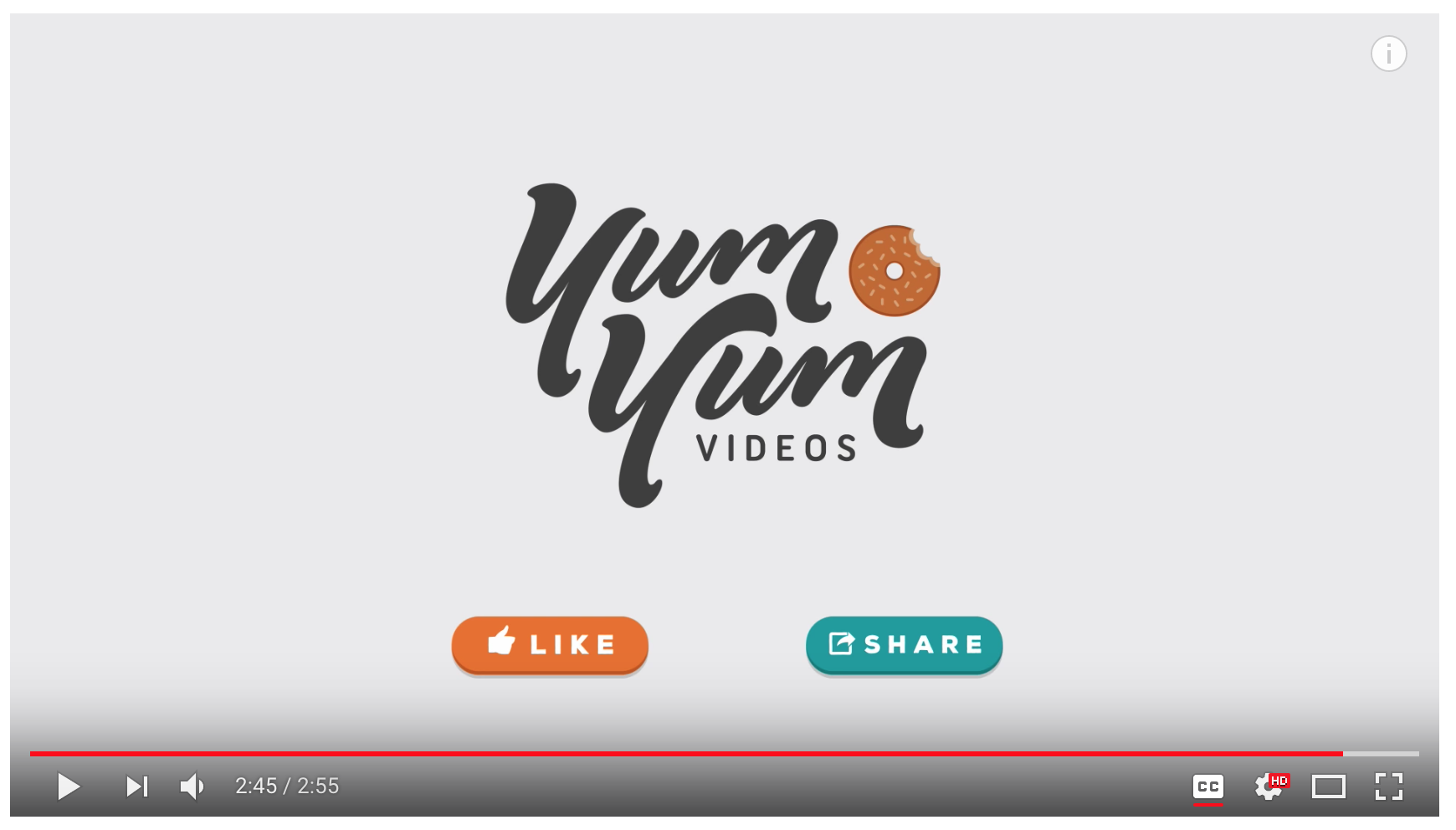 Summary
Such as Google, YouTube's Search algorithm is a complex universe and several factors come into play. It might sound tricky at first, but it's worth it to take some time to analyze your content to get discovered on this huge platform. Think thoroughly what you would search for to find that video, those keywords will be the starting point for your entire SEO strategy.
Because if you've already invested in a high-quality video, you want every potential customer to watch it. By following these guidelines, you'll see your videos start to rise in no time.
Do you have any doubts or want to share your experience? Comment below!
Disclaimer:
This article was written by one of our guest writers. The author's views are entirely his or her own and may not be indicative of the views of Market Motive.
Author's Bio:
Víctor Blasco is the founder and CEO of the explainer video company Yum Yum Videos. He is also an audiovisual designer and video marketing expert.
Aside from running the business, he loves studying Chinese philosophy and is a real geek for science fiction films and comics! The force is strong with this one.