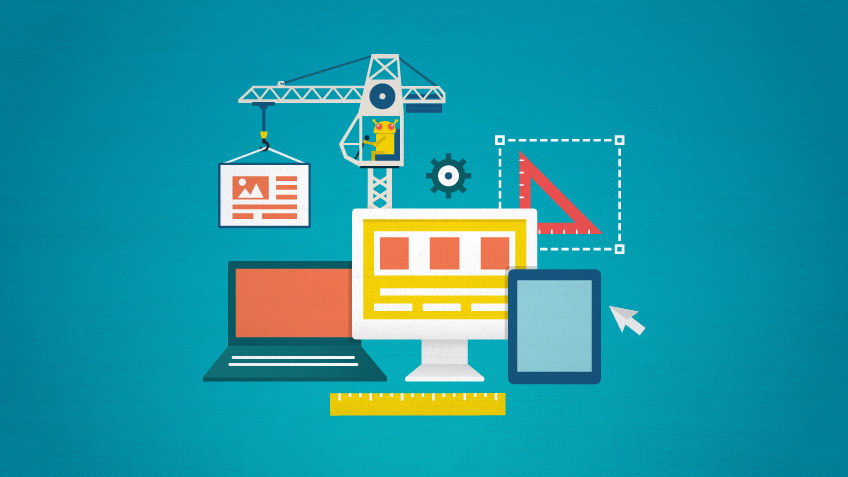 Most people aren't aware of the implications of a good landing page. Heck! Most people aren't even aware of what landing pages are. However, a true master of digital marketing will tell you that unoptimized landing pages are a bane to your website's existence. If you can think about all the problems that could plague your site, you would be able to link them in one way or other to your landing page design.
Think about it!
Not able to convert traffic to leads? Your landing page may just be the one to blame.
High bounce rates? Guess what, landing page again.
You could learn all about optimizing your landing page with a Website Conversion Rate Optimization certification course, which will simplify the intricacies of a suitable landing page methodology.
Having said that, let's take a look below. In this article, we will talk about what landing pages are and how they can help you optimize your website's user experience.
What is a Landing Page?
Leadpages (one of the top lead generation resources online) defines a landing page as a web page that is created distinct from a website's navigation. The landing page also called a 'lead page' or a 'lead capture page' is designed with the fundamental purpose of persuading a visitor to take specific action including:
To purchase something,
To click and go to another page on someone else's website or on your own website
To sign up or give permission for you to follow-up through email, phone, etc.
To share or tell a friend,
To learn something new by downloading information,
The above definition is important because contrary to what a lot of marketers still believe, the landing page isn't just any page that a visitor lands on after clicking on a promotional link or an AD. The fact is that your Homepage, Contact Us page or About page are not actually your landing pages. Understanding this fact is critically important if you want to have any success in persuading visitors or audiences to act in the manner that you would like when they visit your website.
To be more specific, landing pages differ from other web pages in two principal ways:
On a landing page, a visitor's expectations of the message need to be met as a matter of urgency because they arrived at a landing page through a promotional link or advert that already set their expectations. That is, expectations need to be met with a matching message.
Each landing page should correspond to a conversion goal or the singular action that you want your visitor to take. If you use several distinct Customer Psychographics or customer personas, then the prospects will be less easily distracted because of an imbalanced conversion ratio. The most appropriate ratio should be one outbound link to one conversion goal.
The two principal distinctions of landing pages from other web pages logically lead one to imagine that building several landing pages for several different visitors is the best way to go. In actual fact, research actually supports this assumption. There is no doubt that you need to create more landing pages in order to be more effective in persuading more people to take specific action. Increasing to between 10-15 landing pages increases leads by 55%. Increasing to 40 landing pages almost triples the number of leads.
The reasons for the incredible increase in leads due to the use of more landing pages include the following:
More landing pages mean more conversion opportunities due to finely tuned and appealing messages to each marketing segmentation or persona.
The patch from discovery to conversion will also have less friction because visitors can swiftly move from what appeals to them to directly what you have to offer on your website that meets those needs.
When more landing pages are indexed in search, this only goes to improve a websites SEO.
More landing pages mean more opportunities or offers to fuel your inbound marketing efforts.
Why is a Landing Page Important for SEO?
One of the core reasons for the exponential increase in the number of leads attracted by a landing page is an improvement in SEO.
Ultimately, landing pages are important for SEO in the following ways:
Targeted landing pages are likely to rank higher in SEO
At the end of the day, when it comes to fulfilling a search engine users intent, if a search engine user (who is likely to be a potential client/customer), visits a landing page that answers their query, then the more likely that the marketing efforts of the website and landing page will rank higher in SEO.
Targeted landing pages lead to better SEO quality scores
Your rank in search results is determined quite strongly by the quality of the keywords that you use. This Quality Score not only determines where you fall on the SERP (search engine results page) but also how much you must pay (PPC) for a better position. The Quality Score is determined by factors like CTR (click-through-rate) and relevance and specifically AD relevance and Landing Page Relevance.
Targeted landing pages convert better, a core goal of SEO
Directing marketing campaign traffic from email, PPC, social media, SEO, or through any other means, to the homepage of a website is not as effective as directing traffic to a landing page. One reason for this is that it is simply too distracting for a potential customer or client to land on a page that has a lot of messages (whether the person is interested in the messages or not) and remain true to their initial purpose.
Instead, visiting a landing page that has a specific message that already appeals to the visitor, on account of their clicking on an AD or promotional link, will lead to better conversion rates. Landing pages that convert are therefore great not just for lead acquisition and lead conversion but also for overall direct marketing. Lead acquisition and direct marketing are core goals of SEO that grow customers and build revenue.
How is a landing page used?
The main use of a landing page is to persuade a visitor to take specific action as described above (to buy, to click, sign-up, share or learn). However, landing pages can also be used for a more targeted marketing purpose including the following:
To present the benefit of using a specific product or service.
Create an email list that can be used for targeted marketing to potential customers with more than a passive interest
To create tailored surveys and mine for directed data on customers opinions of offered products and services
To acquire feedback from social media about offers, products, and services
To gather data about where your potential customers or clients visited before getting to the landing page.
Types of Landing Pages
There are many ways to create and optimize a landing page in order to squeeze more conversions out of it. Landing page design depends on how you decide to use it, where you choose to use it and when you use it. Remember that despite the different names, the types of landing pages listed below are still just landing pages for their primary purposes. The most common types of landing pages include the following:
Splash Page
A splash page is also called a 'splash screen' or a' welcome gate.' These landing pages get their name from the fact that they are a single page that a visitor see's right before they can access a website. The splash page provides valuable introductory information or may also be designed for lead collection purposes. Business owners often display a splash page requesting a visitor to join an email list before getting to the main website.
Squeeze Page
These are landing pages that are designed to squeeze information (especially email addresses) from visitors. At their core, squeeze pages are designed for lead generation. They may, however, look distinct because they vary widely based on content type, shape, length, and size. For example, a squeeze page may contain testimonials, contextual information, progression information and such, all of which are designed to eventually convert or squeeze a lead into taking specific action.
Sales Page
Normally, a landing page uses the principle of reciprocation to eventually convert visitors into customers or client. To achieve this, the landing page will usually provide value to the visitor before asking something in exchange for the value. With that said, sometimes a more direct approach is more appropriate and expedient.
In other words, the landing page can sometimes seek to sell immediately. Such a landing page, called a sales page, contains testimonies, videos and other elements that focus on selling instead of lead generation.
Capture Page
The capture page is again synonymous with the landing page. It is a page that captures the attention of a visitor and guides them towards conversion.
If you are curious and want to compare several assorted styles and types of landing pages, you can go through 100+ conversion-focused landing page templates at ubounce.com
Components of a good landing page design
A landing page can be like a puzzle in that even if you have all the right pieces, they still need to be fitted together in the right way to make the most sense.
To understand how, when, where and probably even why it is useful to use a landing page, it is important to closely examine the core components or elements of the landing page. Several authorities in the field have suggested different elements to pay attention to. For example. Neil Patel emphasizes the following key elements of a good landing page as being the main ones:
Use testimonials
Use high-quality images
Try to limit choices
Limit scrolling length
Use shorter forms if possible
Add directional cues
Make them an offer they can't refuse
For our purposes, landing page optimization and Landing page best practices are synonymous with understanding the core components of landing page design. The core elements including the landing page best practices are as follows:
Lack of navigation
As discussed above, the landing page is meant to have a specific purpose in mind. It should be a one-page summary of all that the visitor needs to know and then 'buy-in' or convert to the website owners offer. Including navigation negates this purpose.
A catchy headline
Without a catchy headline, your visitors will not engage with your landing page in order to appreciate the other elements that you have made an effort to incorporate. This makes a catch headline probably the most important component in landing page design.
A catchy headline needs to:
Play to the visitor's self-interest
Solve an immediate problem or challenge
Provide useful and relevant information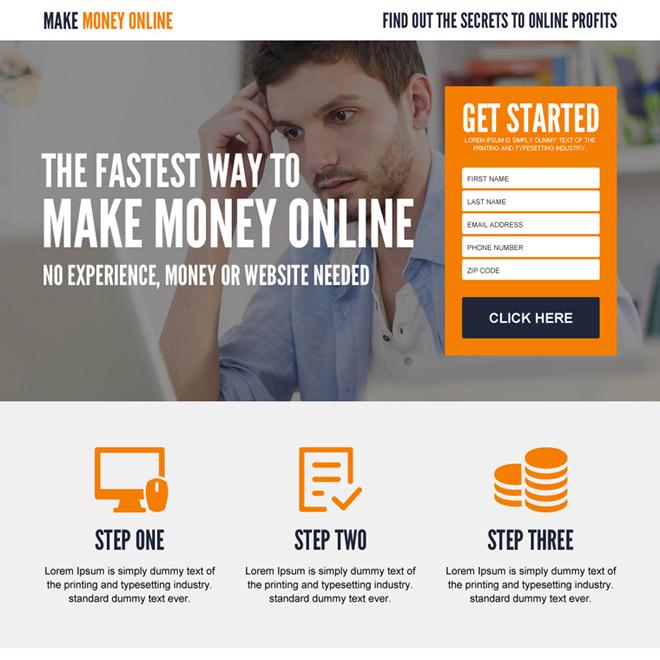 Clear, compelling, and effective CTA (call-to-action)
A clear, compelling, and effective call to action is more than just words added to a fancy button. You need to carefully choose the right :
Location
Size
Shape
Color. And,
Words (Copy)
It's important to note that the CTA should generally be above the fold so that visitors can see it and click on it without having to scroll. Of course, that doesn't mean that you shouldn't have another CTA for the visitors that scroll down a page.
Value-centric copy that is easy to skim through
Eye tracking studies show that most people only get to read 20% of the content on the page. When they do so they follow a so-called F-pattern:
Essentially, the typical online reader moves horizontally through the first paragraph. Then they go further down and read another heading or catchy text, albeit the text is normally much shorter than the first heading. Finally, they scan through the rest of the content vertically.
Simple and non-distracting language and design
Readability, legibility, and comprehension are important components that must be upheld on every landing page.
Readability: lines and blocks of text should be easy to read. Use the right line and paragraph spacing.
Legibility: Text should large enough and not too small (about 16px is a good place to start). There should be an effective use of contrast between text and the background and it should be easy for readers to distinguish characters.
Comprehension: avoid jargon, use short concise words, and get rid of ambiguous content
Impeccable and engaging content
Content does not just means words. In fact, it is often better to prioritize imagery over words. In a survey conducted in 2015, '4 times as many consumers would rather watch a video about a product than read about it '
Of course, the video is not the only media that you should take advantage of because people absorb more information and absorb the information faster if the information is visual. Some of the engaging content that you can experiment with includes the following:
Landing page images and video's
Product images
Infographics
Hero shots
Icons
Trust badges
Strong trust indicators
If you are going to persuade a stranger to buy-in to your offer, you are first going to have to gain their trust. There are several ways to gain this coveted trust. Some of the trust indicators that you can use on landing pages in order to gain trust include the following:
Using testimonials: the testimonials need to be relevant, positive, specific and recognizable
Security indicators e.g. links to a privacy policy, security badges from companies like Norton
Authority indicators e.g. Titles (Ph.D., Dr.), Uniform/expensive suit, expensive items like cars, buildings, landscapes etc.
Credibility signals: including high-profile clients and their testimonials, offering statistical proof, awards, publicity, and social counters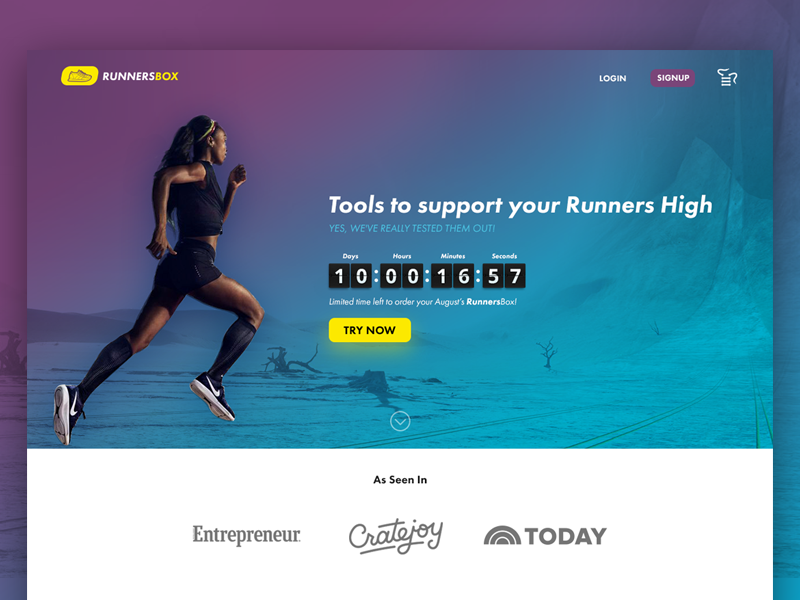 Conclusion
Understanding why you need to use a landing page along with the different essential components of a landing page will make it a lot easier for you to get it right the first time around. Additionally, using as many as 40 landing pages should be your ultimate goal in order to take maximum advantage of this important tool. Thereafter, do not forget to test and measure how effective your landing pages are and then adjust accordingly.