Display Advertising Training
25+ hrs. of e-learning
Downloadable workbooks
Updated content & quizzes
Self Paced Learning @ $399

*1 year access
Enroll
7 Day Money Back Guarantee
He's taught at over 1,000 companies, Universities, conferences and workshops, including Rutgers University, Google, Disney, ABC, ESPN, Proctor and Gamble, and Johnson & Johnson.
Matt has a passion for education and helping to develop online marketing professionals.
And he wants to help you dominate in display.
About The Course
Display advertising has become one of the most prominent tools to increase the marketing reach online and build brand awareness as the number of internet and mobile users is growing profusely.
Market motive's display advertising course is designed to train you on the use of display advertising as a targeted marketing tool to reach customers. The course covers in detail all the features of display advertising – targeting methods, display ad optimization, types of display ads, best practices to design display ads, selling and buying of display ads, metrics to determine display ad success.
At the end of the course, you will have a sound understanding and gain expertise on display advertising.
The course is designed to impart knowledge and ensure you gain in-depth understanding of all the facets of display advertising. At the end of the course, you will be able to:
Master the latest tools and techniques to qualify as a display advertising professional.
Ideate, plan and execute display advertisement campaigns to achieve your marketing targets.
Build brand awareness for your brand/product by increasing the marketing reach.
The training can be attended by anyone who is keen on learning display advertising. The course will be greatly beneficial to business owners/entrepreneurs, marketing consultants, traditional marketers, digital marketers, and bloggers.
Course Preview
1: Understanding the Digital Customer
2: Defining Display Advertising
4: Behind the Scenes of Display
5: Display Ad Optimization
6: Display Advertising Players
8: Measuring Display Success
Coached Online Classroom @ $1995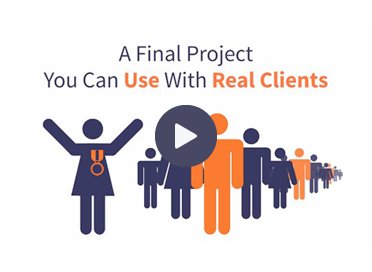 10-week program facilitated by Philippa Gamse, Professor of Digital Marketing & Social Media, Hult International Business School
Personalized feedback on assignments & submissions from our faculties
Do a real-world project for extensive 'hands-on' learning
Access to all self-paced learning modules
Prepare for the OMCP certification
Request more information
For individuals
For business